Trailing Tails is an off-leash group dog walking service based out of San Francisco's Richmond district. Hikes are one hour and include pickup & drop-off.
---
Ethos
Trailing Tails aims to provide comprehensive group hikes that harmonize work & play. We develop training and manners daily in off-leash environments where the dogs are free to exercise and play.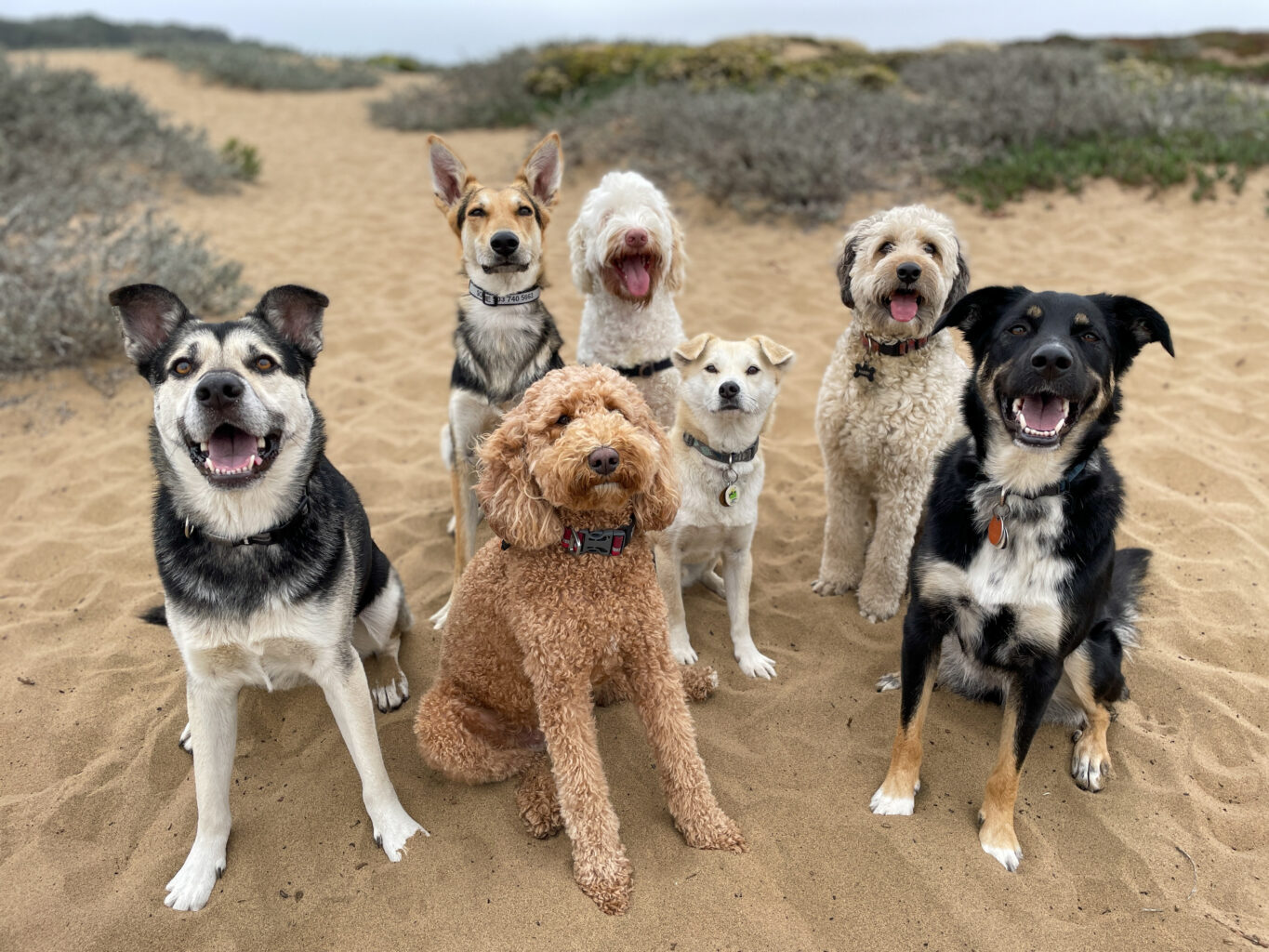 ---
What's Offered
We provide one-hour off-leash group hikes, once or twice a day. Outings include pickup, drop-off, basic training, and manners work. The pups get a ton of exercise and play time but also take intermittent breaks for training drills and photo ops. As firm believers of science based positive reinforcement we only practice force free training and care methods.
---
The Hike
An ideal hike begins with an unload drill; we want the dogs to exit their vehicle in a controlled manner because they're primed to run and hyped to see each other. Once we hit the trail, they greet each other, eliminate, play, fetch, explore — whatever they like. There are some rules though: keep it moving, stay together, avoid conflict, and always come when called.
Training drills are used to manage the group or individual dogs, for example if they're getting too rowdy we could stop for a group photo, this would focus their attention and lower the overall energy level of the walk. For good behavior, the pups get paid with treats because nobody likes working for free! Newer dogs will be kept on leash until they learn to stay with the group and recall successfully, then they will earn the right to explore.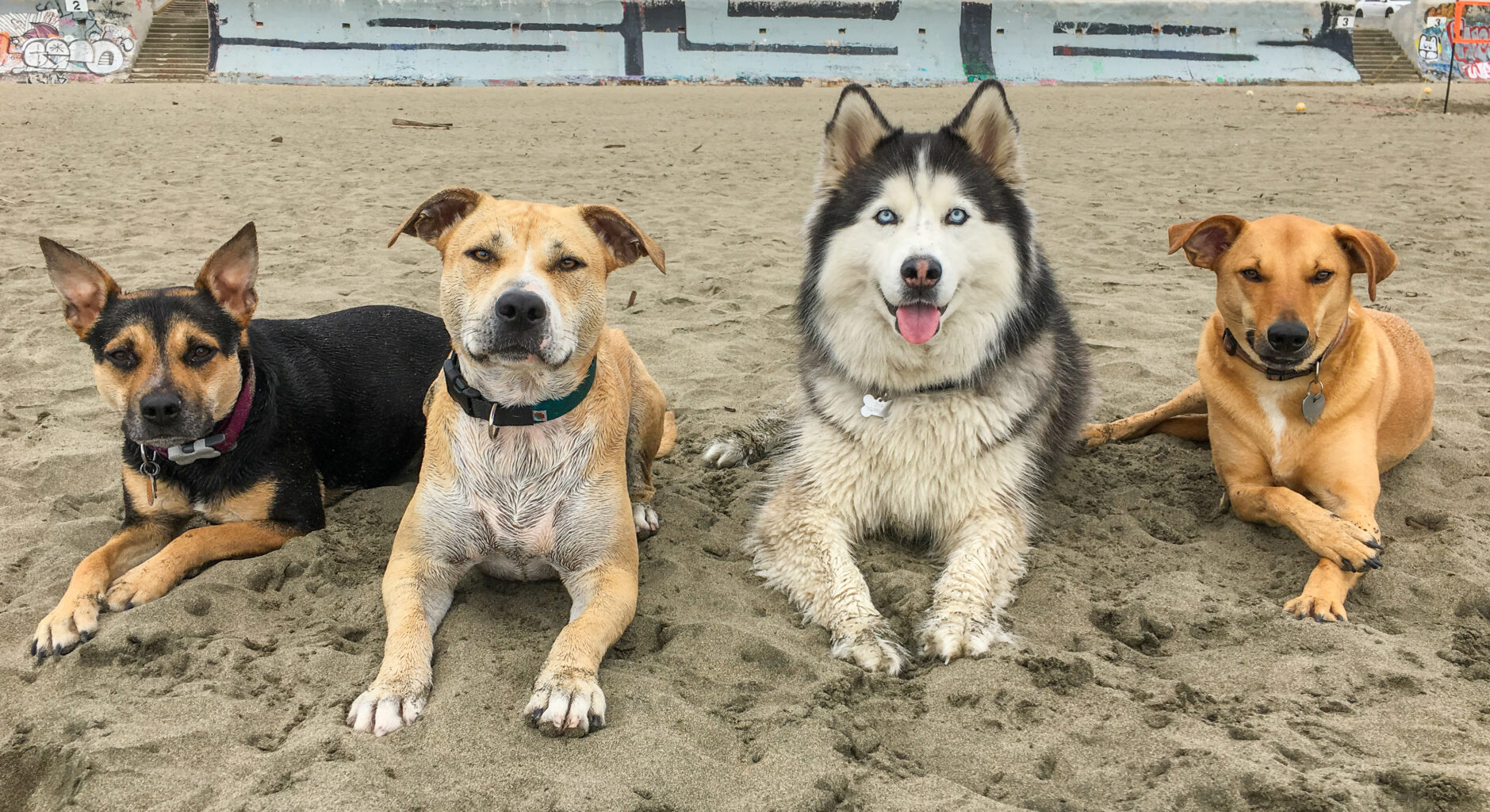 ---
Where
Trailing Tails is based out of San Francisco's Richmond district. Walks take place at off-leash parks, usually on the south-western side of the city: Stern Grove, Fort Funston, Golden Gate Park, Ocean Beach & Baker Beach. All of these off-leash parks give the dogs a chance to eliminate, socialize and exercise. Our service area includes the neighborhoods: The Sunset, Parkside, Richmond, West Portal, Twin Peaks, Cole Valley, Sea Cliff, and everywhere in between.
---
Transportation
The group is picked up in a truck, then we hit the park. The bus is calm and quiet, most of the time. Pups can ride in crates or up front if they want. Because we have many stops, usually your dog will be out the house, cruising the town, for at least a couple hours.
This service is not recommended for dogs who get car sick!!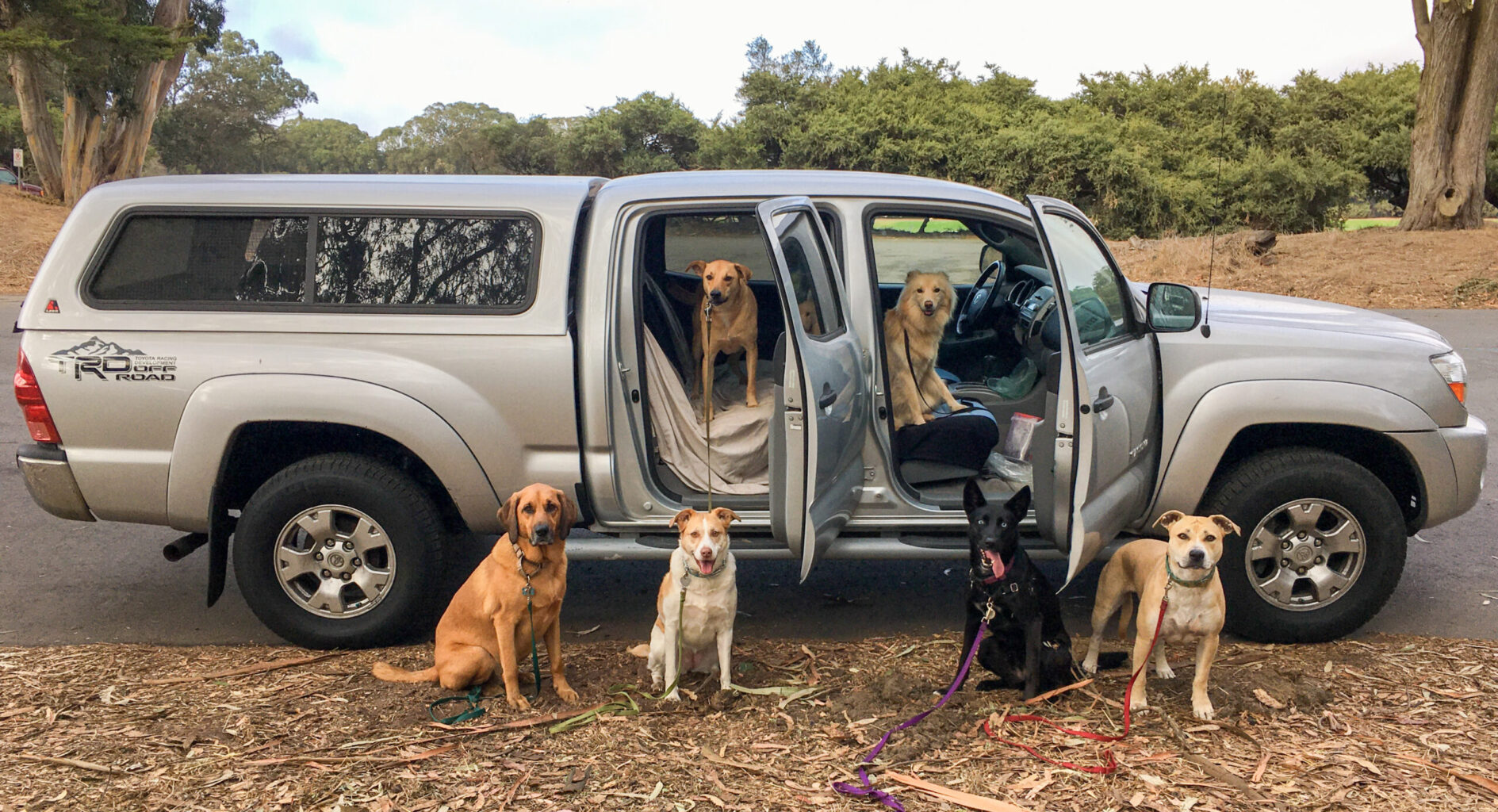 ---
Team Members
Trailing Tails is currently a 3 person collaboration.
Founder Nathaniel Galipeau started Trailing Tails in 2019.
From a humble upbringing in SF's Mission District, where he rescued huskies, to founding a successful dog walking business, Nathaniel has cultivated a wide array of over 10 years of professional dog handling experience to create Trailing Tails.
---
Jules F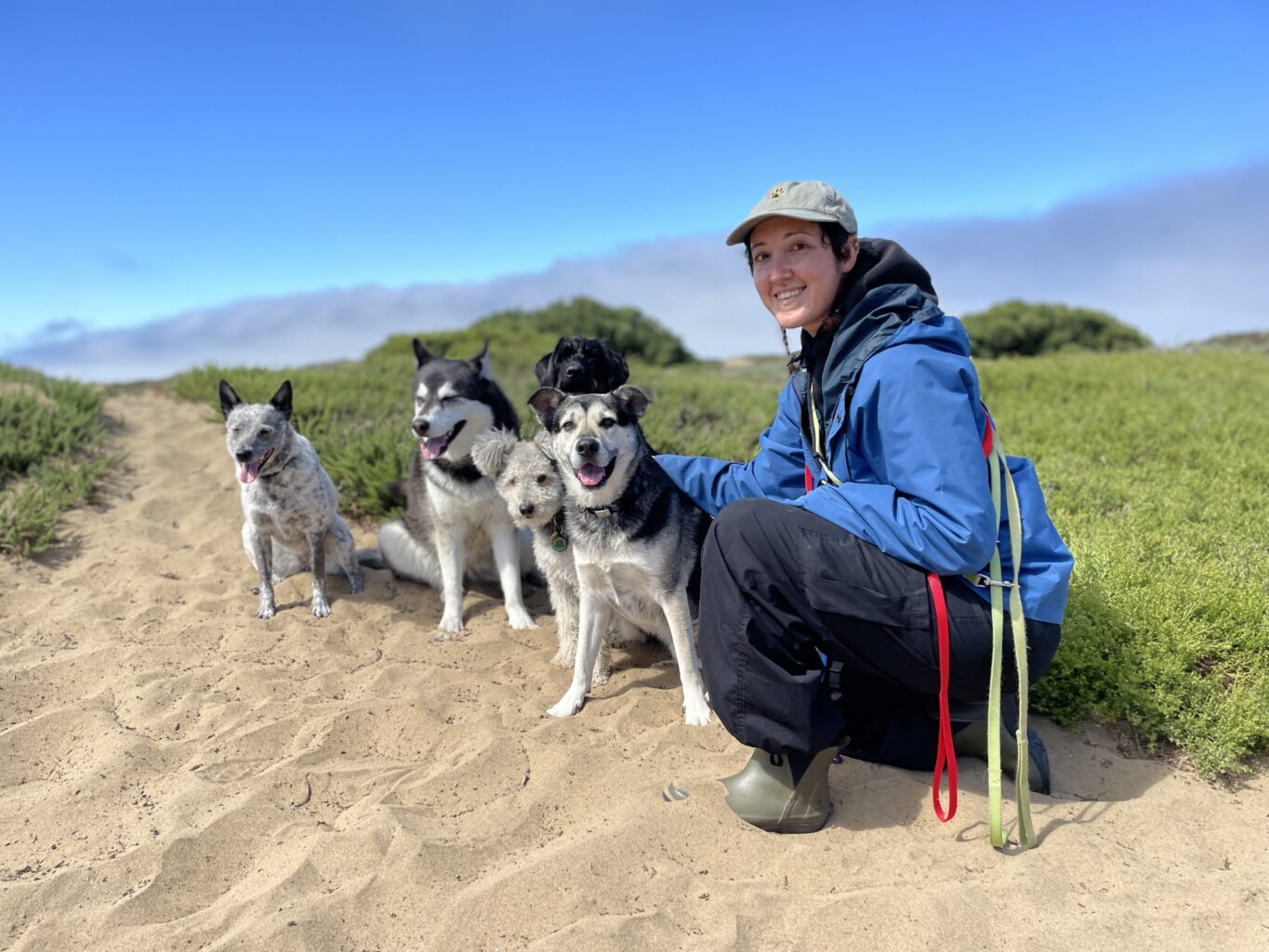 Jules has been working professionally with dogs for over 3 years now, and is well versed in all things dog related. They moved to San Francisco in 2013 and have spent those years living on the West side of the city, in both the Sunset and Richmond neighborhoods. In 2019 Jules moved to Portland, OR where they started their own successful dog walking business, until deciding to move back to San Francisco in 2021. They are adept at fundamental training, as well as having experience working with reactive dogs, always using positive reinforcement methods. They have their own dog, Zel, who is well trained and a total sweetheart who loves to make a guest appearance on group hikes from time to time. Jules believes you learn something new from every pup you meet, and is stoked to be a part of this team.
---
Sebastian "Sebi" Y
Sebastian is the newest dog walker extraordinaire to join the Trailing Tails team. Born and raised in Miami, FL he then moved onto study at Johns Hopkins University for 5 years graduating with a degree in Mechanical Engineering and a Master's in Engineering Management. He moved to the Bay Area in 2018 to work in e-Commerce, but he has now found his true calling in an industry he is passionate about. Since moving to San Francisco, Sebastian has been volunteering with his local animal shelter helping with walks, group play, and adoption events. He has also gained over 3.5 years of professional experience working with large off-leash dog groups with another local dog walking group.  In his free time he enjoys staying active (playing soccer, volleyball, cycling around the city), attending concerts, and supporting the arts.
---