Trailing Tails is an off-leash group dog walking service based out of San Francisco's Richmond district. Hikes are one hour and include pickup & drop-off.
---
Ethos
Trailing Tails aims to provide comprehensive group hikes that harmonize work & play. We develop training and manners daily in off-leash environments where the dogs are free to exercise and play.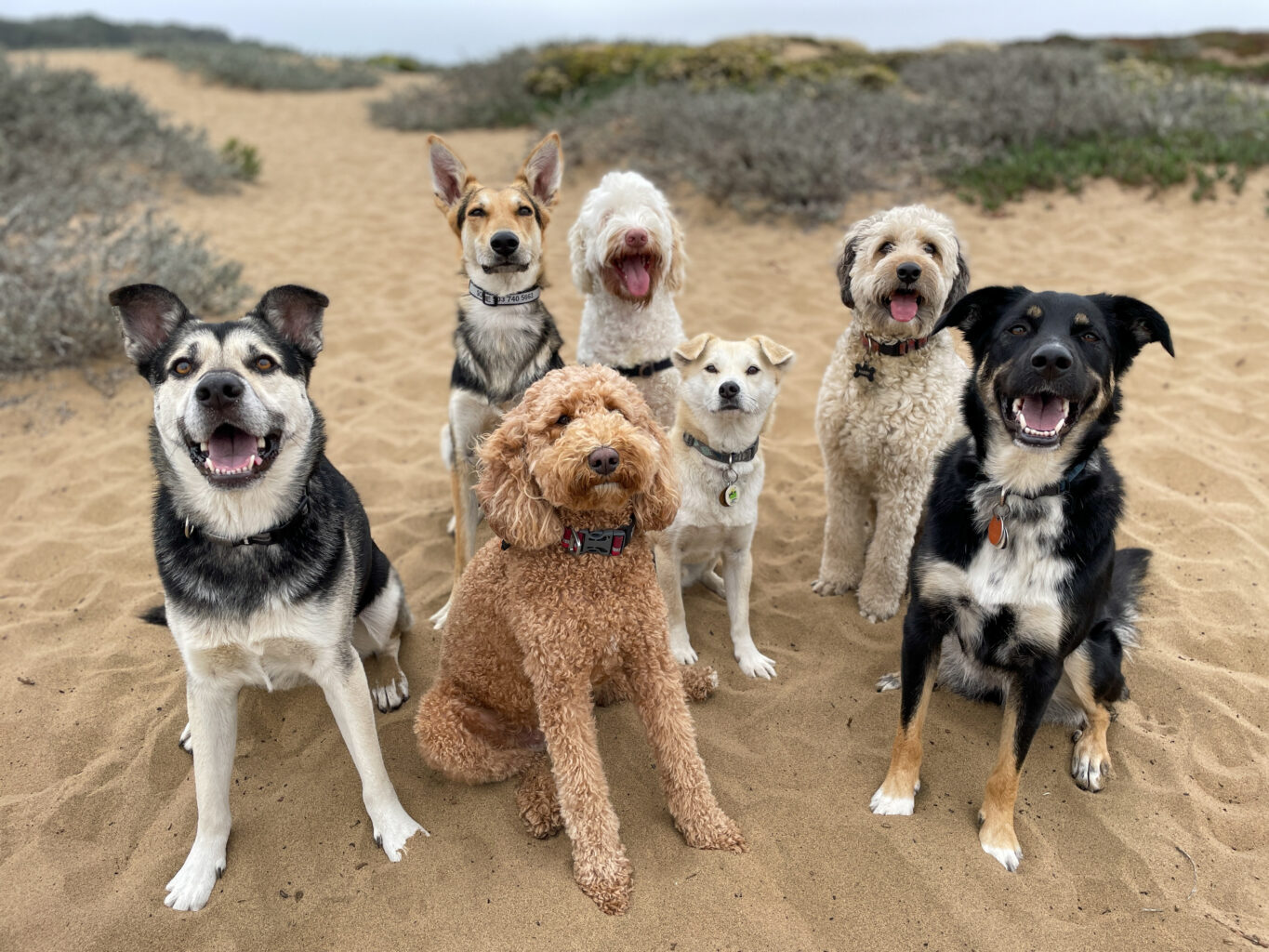 ---
What's Offered
We provide one-hour off-leash group hikes, once or twice a day. Outings include pickup, drop-off, basic training, and manners work. The pups get a ton of exercise and play time but also take intermittent breaks for training drills and photo ops. As firm believers of science based positive reinforcement we only practice force free training and care methods.
---
The Hike
An ideal hike begins with an unload drill; we want the dogs to exit their vehicle in a controlled manner because they're primed to run and hyped to see each other. Once we hit the trail, they greet each other, eliminate, play, fetch, explore — whatever they like. There are some rules though: keep it moving, stay together, avoid conflict, and always come when called.
Training drills are used to manage the group or individual dogs, for example if they're getting too rowdy we could stop for a group photo, this would focus their attention and lower the overall energy level of the walk. For good behavior, the pups get paid with treats because nobody likes working for free! Newer dogs will be kept on leash until they learn to stay with the group and recall successfully, then they will earn the right to explore.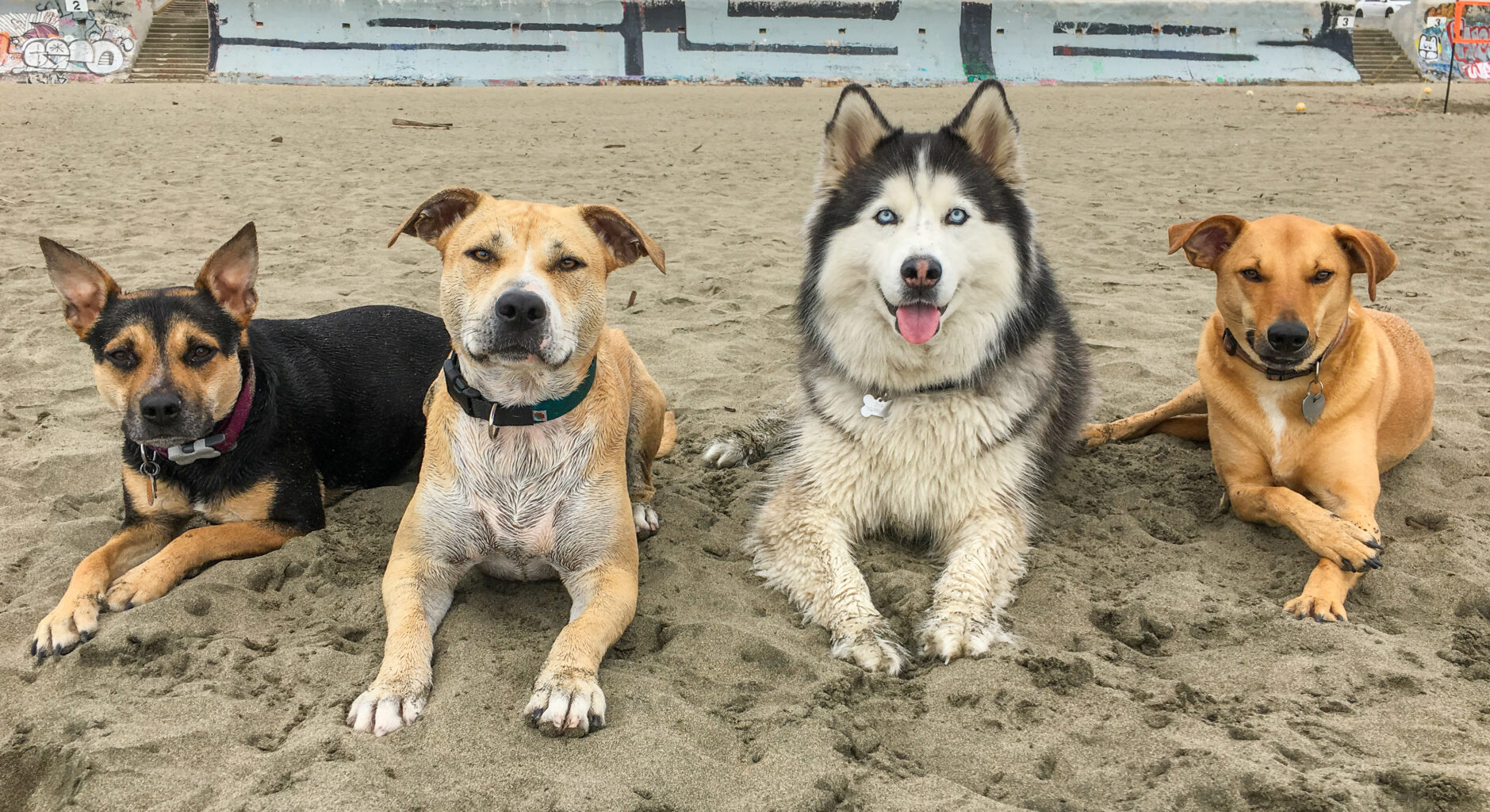 ---
Where
Trailing Tails is based out of San Francisco's Richmond district. Walks take place at off-leash parks, usually on the south-western side of the city: Stern Grove, Fort Funston, Golden Gate Park, Ocean Beach & Baker Beach. All of these off-leash parks give the dogs a chance to eliminate, socialize and exercise. Our service area includes the neighborhoods: The Sunset, Parkside, Richmond, West Portal, Twin Peaks, Cole Valley, Sea Cliff, and everywhere in between.
---
Transportation
The group is picked up in a truck, then we hit the park. The bus is calm and quiet, most of the time. Pups can ride in crates or up front if they want. Because we have many stops, usually your dog will be out the house, cruising the town, for at least a couple hours.
This service is not recommended for dogs who get car sick!!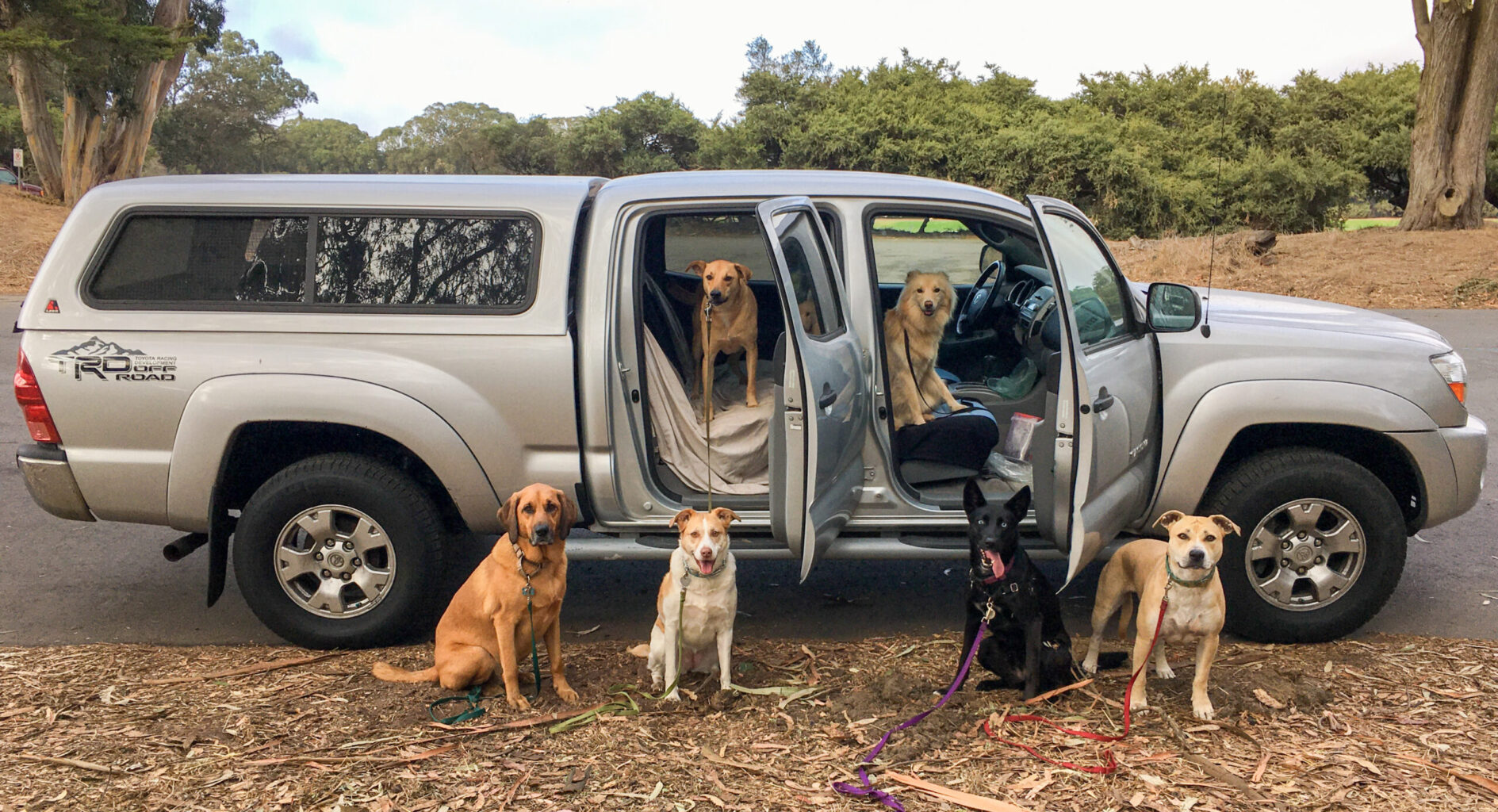 ---
Team Members
Trailing Tails is currently a 3 person collaboration.
Founder Nathaniel Galipeau started Trailing Tails in 2019.
From a humble upbringing in SF's Mission District, where he rescued huskies, to founding a successful dog walking business, Nathaniel has cultivated a wide array of over 10 years of professional dog handling experience to create Trailing Tails.
---
Adam Moscoso
Adam has been with Trailing Tails since early 2022 and is a route manager. He has over 2 years experience in the industry and continues to grow his dog training skills. He grew up in SF's Sunset district so he has great knowledge of our neighborhoods and parks. He's an avid golfer and his favorite dog is Chico.
---
Keith O'Shea
Keith has over 3 years of professional experience doing off-leash group dog walks and starting with Trailing Tails in the beginning of 2023. He's an SF native and Sacred Heart Cathedral graduate. His favorite pup is Archie.
---